ALPHA VOICE
We believe that a business's phone-system setup and support should be an interactive and personal experience. Your customer's experience with your phone system is one of the most important components of your customer service.
Most hosted phone system platforms charge a monthly fee for each handset.  While this may ease calculating costs and customer billing, we feel it is not a fair approach to leverage the full potential of a hosted phone system offering for our customers.
At Ubiquitous Networks, your support experience will always be personalized to the unique setup of your business.  Unlike other solutions that perform initial cookie-cutter setups and training and then push you off to impersonal call centers for ongoing support, our support staff are the same team that designs and builds our systems.
Ubiquitous Networks
Alpha Voice
Hosted Phone Service
Our offering differentiates itself from other hosted offerings in the following key ways:
NEW CUSTOMERS – SIGN UP TO GET FREE SERVICE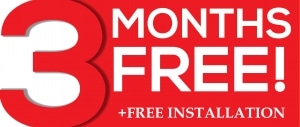 Call paths are inbound or outbound calls. (extension-to-extension calling does not require a call path)
Local unlimited calling – FREE
Cloud Managed System fee – $150
This is mandatory and included in total; includes hosting fee, server clustering, backups, hardware management, SSL certificates, and platform updates