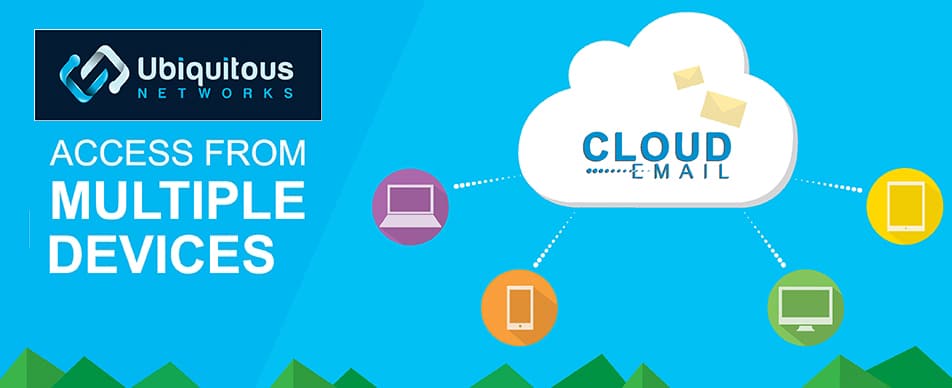 Between 48% and 59% of emails that travel the Internet are spam, according to independent statistical studies. Many of these messages are blocked by increasingly enforced mail-compliance technologies, but an unacceptable number still slip through in the never-ending cat-and-mouse game against spammers.
The most common types of malware and virus delivery are via email.  Malicious links, attachments, embedded code all all have the ability to infect your system or the entire business with irreversible damage, causing permanent data loss or compromising sensitive information.  Proper spam/malware email protection is a necessary component of any business, but it can be cumbersome to implement and manage.  This is why Ubiquitous Networks offers Alpha Mail.
Alpha Mail is a managed cloud-based solution that requires no premise equipment or up-front costs.  Alpha Mail is a subscription service with no minimum or maximum user count, and with monthly billing that is based on the number of protected users.  There are no contracts, and users may be added or removed at any time without penalty.
Alpha Mail can be used in conjunction with internally owned or clouded email solutions and boasts a 99.9% effective detection rate. Global white- and blacklists can be set up at a company level, and can allow individual users to manage their own white- and blacklists via an online portal.  Daily emails are sent to each user with their quarantined mail for the day, and they may identify and release false positives and add email senders to their personal whitelist with a single click.  In Windows Active Directory environments, Alpha Mail can securely utilize single sign-on (SSO, and automatic user creation and removal on the Alpha Mail portal.
Contact Ubiquitous Networks today to learn about all the features and benefits of Alpha Mail and to see how Alpha Mail can integrate and protect your business.